"The morns are meeker than they were, the nuts are getting brown the berry's cheek is plumper. The rose is out of town. The maple wears a gayer scarf, the field a scarlet gown. Lest I sh'd be old-fashioned, I'll put a trinket on."
Emily Dickinson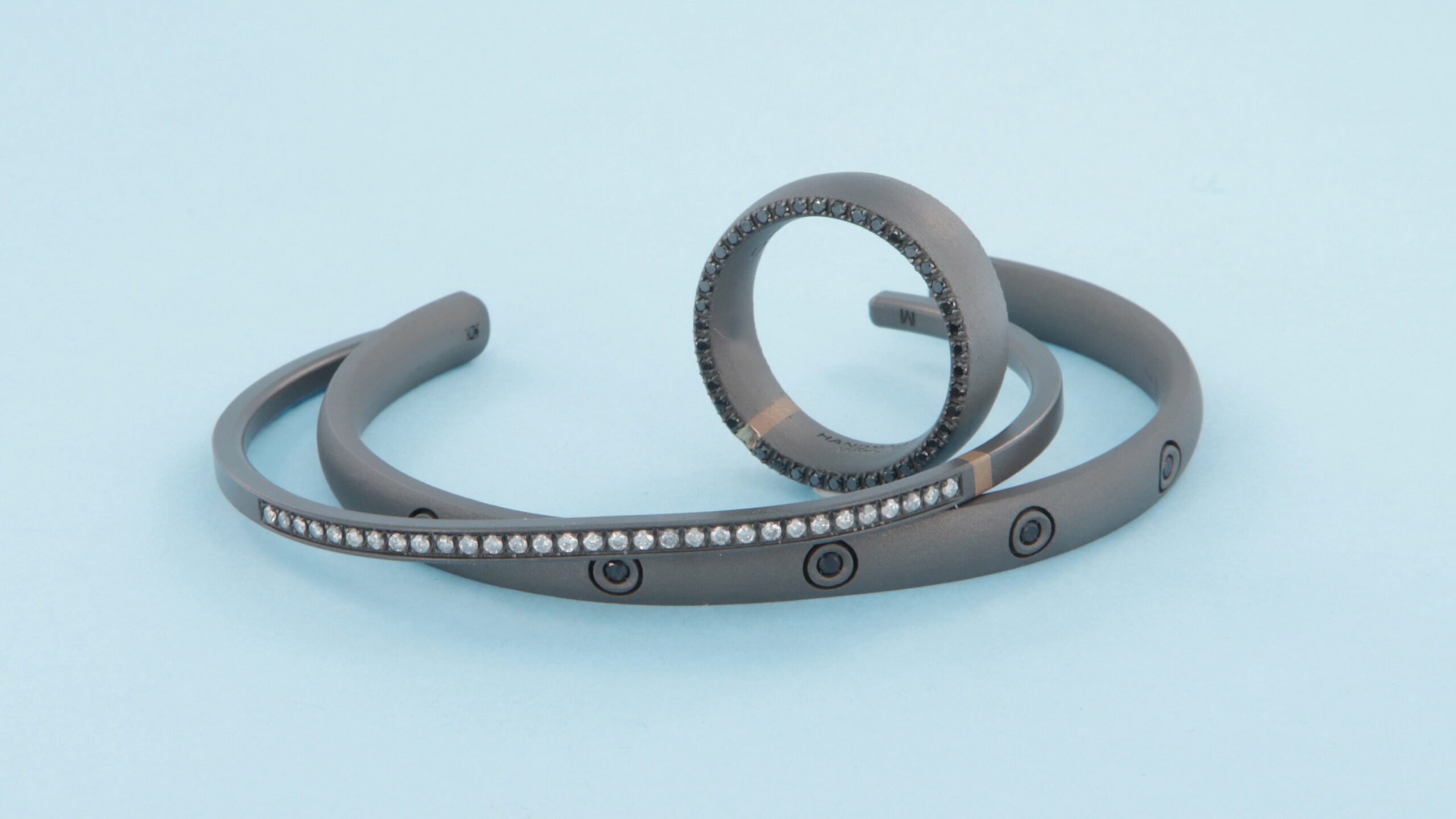 With an industrial look and an unconventional soul, Titanium will win you over with its versatile and expressive capabilities, changing your "Forever", forever. Discover the advantages of custom design and let yourself be spoiled by a unique collection.
We have always been fascinated by the work of Wallace Chan and other leading names in the world of jewellery, who are already known to the wider public for their experimentation in their quest to make true works of art and we wanted to create our own collection in titanium. Natural or anodized, it will be the perfect complement for your precious stones. Over the last few years, we have had the chance put our name to a wide range of products, satisfying our clients' requests and providing the right assistance in creating unique and personalised products, remembering that a jewel is not made only of stones.
You too can choose the perfect combination of colours and match it with your stone for an unforgettable solitaire, or why not personalise your ring with us, using a tailor-made design? This is the luxury of having an artisan's soul at the heart of our company.